WASHINGTON – The rate of serious muscle damage reported in patients who took AstraZeneca Plc's cholesterol drug Crestor was six times higher than with similar medicines, a consumer group said on Thursday. The findings by consumer group Public Citizen contradicted a statement by the Food and Drug Administration last week that the risks of muscle injury from Crestor were similar to those of related drugs. Public Citizen renewed its call for the FDA to immediately ban Crestor, one of a family of drugs called statins. Millions of people take statins to lower their cholesterol and reduce the risk of heart disease.
AstraZenca spokeswoman Kellie Caldwell said the group was "alarming patients" and was "basing its allegations on unscientific information and what we believe is an incomplete analysis of the data."
Reports of muscle damage
The group said it had reviewed reports of cases of rhabdomyolysis, a life-threatening muscle breakdown, and compared them with the number of prescriptions filled for each drug. The reports were submitted to the FDA between Oct. 1, 2003, and Sept. 30, 2004.
For Crestor, there were about 13 reports of rhabdomyolysis for every million prescriptions filled, Public Citizen estimated. That rate was 6.2 times higher than the rates for all other statins combined.
The lowest rate among other statins was 0.6 reports per million prescriptions of Bristol-Myers Squibb's Pravachol.
"These data affirm the pre-approval findings from clinical trials of increased muscle damage/rhabdomyolysis for Crestor compared with other statins and refute the FDA statement that the rates are 'similar,'" Public Citizen said in a letter to acting FDA Commissioner Lester Crawford.
Last week, the FDA said it had completed a review of Crestor's safety and concluded risks of muscle injury were similar to those of other statins. To reduce the risk, doctors were advised to consider the lowest possible dose for certain patients.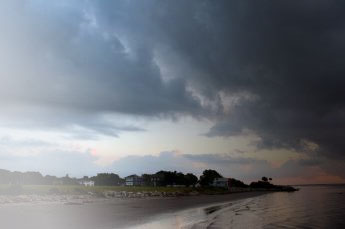 "We stand behind these statements. Nothing has changed," FDA spokeswoman Laura Alvey said Thursday.
In December, the FDA warned the company over misleading newspaper advertisements suggesting the agency did not have any safety concerns about the drug.
AstraZeneca has repeatedly defended Crestor as safe and effective when used according to directions. "This is nothing new," Caldwell said.
Public Citizen first petitioned the FDA to ban Crestor in March 2004.
Millions of people around the world take statins, including Pfizer Inc's popular Lipitor — the world's best-selling drug.
Bayer AG's statin Baycol was pulled from the market in 2001 after it was linked to more than 100 deaths, many from the same muscle-damaging condition.
Source: www.msnbc.com